Rimer Investigative Credentials
1911 Douglas Boulevard, No. 85-199
Roseville, California 95661
EXPERIENCE:
1989 – Present Craig Wesley Rimer JD. Roseville, California.  Paralegal and trial preparation specialist experienced in all facets of California civil matters from intake through trial and post judgment.  Knowledge of judicial and administrative remedies, evidence, civil procedure, discovery, pleadings and court presentation.  Extensive experience with gathering evidence, creating exibits / trial materials and significant courtroom involvement assisting legal counsel in trial.  Sustained contact with professionals and the public under adversarial conditions.  Excellent written and oral communications skills especially under adverse and/or hostile conditions.  
1998 – 2011 Cardinal Pointe, Inc.  Investigators and paralegals.  Sacramento, California, Denver, Colorado and Washington D.C.  Manager and paralegal.  Directed and/or conducted all trial preparation activities.  Firm specialized in the area of civil litigation, insurance coverages, subrogation, personal injuries, wrongful death, medical malpractice.  Prepare pleadings, discovery, complaints, answers, sort and index medical and other records.  Prepare correspondence and demand letters, court exhibits and evidence.  Conducted witness interviews and coordination for trial.
1992 – Present Westpointe Publishing Company. Sacramento, California.  Writer, Editor and Publisher. Wrote, edited, published and successfully marketed full length legal textbook related to paralegal training.
1996 – 2010 Labat-Anderson, Inc. Denver, Colorado. Provided litigation support, trial preparation and investigation to the United States Department of Justice, Indian Resources, Enviromental and Natural Resource Division.  Specialized in complex litigation, trial preparation, mass service of process, evidence prepation, legal and technical research.
EDUCATION:
2015 – 2016 Sierra College, Rocklin, California.  History major.  3.87 grade point average.
2002 – 2005 British American School of Law, Los Angeles, California.  Awarded Juris Doctor, graduated cum laude, 3.5 grade point average.  Additional award BSL degree.
1996 – 1997 Lincoln School of Law, Sacramento, California.  Law student, first and second years.
1996 Sacramento City College, Sacramento, California.  Awarded AA, language/literature.  4.0 grade point average.  Emphasis on English language, communication and writing.
1993 – 1994 California State University, School of Engineering.  4.0 grade point average.  Emphysis on water engineering.
1980 Morrison College (Formerly Reno Business College) Reno, Nevada.  Paralegal certificate.Pre-law studies, civil law and procedure, legal research, trial.  3.2 grade point average.  Certificated paralegal.
PUBLICATIONS:
2019 California Civil Trial Preparation.  PowerPoint presentation created in contemplation of teaching Civil Investigation course at Los Rios Community College.  (1,900 screens, 392 scanned documents, photographs and articles).
1993 Modern Investigation for the Paralegal.  Westpointe Publishing Company.  Book is the only California specific publication to assist paralegals and other non-investigators with skip tracing and asset locate investigation.
1983 The California Paralegal's Handbook.  (Second Edition) Author: Zella Mack. Parker & Sons, Los Angeles, California, 1983.  Wrote the portion of book entitled Trial Preparation.
LICENSES / CERTIFICATIONS / ORGANIZATIONS:
2020 California Assciation of Licensed Investigators (CALI).
2020 Sacramento Valley Paralegal Assciation  (SVPA).
2020 The National Federation of Paralegal Associations (NFPA).
2001 – 2012 Denver Bar Association.
2001 – 2012 Colorado Bar Association.
2000 – 2012 PPIAC (Colorado Investigator  Association – Senior Member).
2000 – Present Certified Financial Investigator (CFI), National Association of Certified Investigators.  Certification Number 010301.

1997 National Professional Ethics Examination. (NPRE) tested, CA passing grade 85%.
1985 – Present Certified Legal Investigator (CLI), National Association of Legal Investigators (NALI).
1981 – Present Licensed California Investigator, License No. 13166 (previously license number 8177).
VOLUNTEER WORK:
1983 – 1985 Vice President, Mother's Against Drunk Driving (MADD), Sacramento / Placer Chapters.
1998 – 1999 Sacramento Mental Health Association.
2019 – Present The Alliance For Breast Implant Education.
1982 – Present Various political campaigns in the Sacramento area.
OTHER QUALIFICATIONS:
IBM PC literate, Microsoft Windows, Microsoft Suite, WordPerfect Suite.
Tang Soo Do martial arts 2010 2nd degree black belt with instructor certification.
United States military Vietnam era veteran – hororable discharge.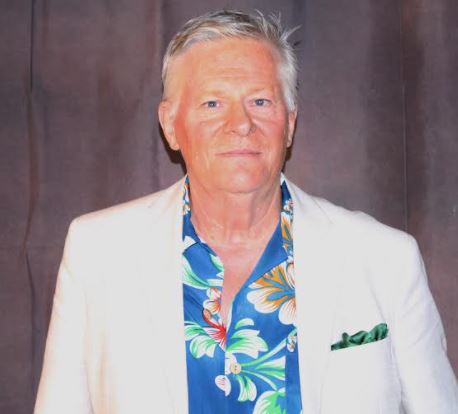 Craig Wesley Rimer provides litigation support services primarily in the Sacramento, area, though serving nationally and international cases. Mr. Rimer is the general manager and his duties include supervision and participation in paralegal, investigative and trial preparation activities. He participates in all facets of case preparation and investigation from intake through trial and the appeal process and possesses a thorough knowledge of administrative and judicial remedies, complex discovery and trial process. He is comfortable in sustained contact with other professionals and the public under adversarial conditions and demonstrates a high level of advocacy skills in negotiation and difficult interview situations. Mr. Rimer has excellent writing skills and can draft complex and/or sensitive correspondence, possesses excellent oral and written communications skills especially under adverse and/or hostile conditions. He specializes in cases involving civil, criminal, business and complex litigation management. Mr. Rimer is a certificated paralegal, has a bachelor of science degree in law and his juris doctor degree. He is one of one hundred Certified Legal Investigators (CLI) in the United States, a Certified Financial Investigator (CFI) and licensed investigator in California (#13166).